Historic heritage sites to see in Sawatari
Manyo poem monument
On the Manyo Poem Monument of Sawatari Shrine is written a poem that, roughly translated, means: I chanced upon a Sawatari girl, but was riding too swiftly on my steed, and had no time to express my admiration.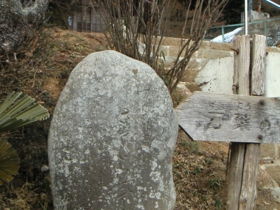 ---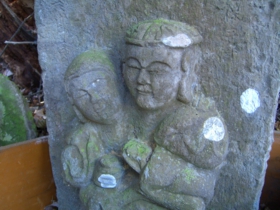 Dosojin
Dosojin is a statue at the entrance to the village. It is the god of the roadside: one of the myriad of gods worshipped in Japan's native religion Shinto. Dosojin appears at the beginning of "Oku no Hosomichi", a book written by Basho Matsuo. In his book, the dosojin was a god that tempted people with the lure of the open road. In general, dosojin are believed to be gods of safety, gods of preservation of one's descendants, and gods of travel and traffic safety. Ancient statues were of coupled men and women. Even now, statues of rice cake pounding (symbolizing intercourse) can still be found. There are many dosojin around Sawatari Onsen. The picture above is of a dosojin near the Kajika Path.

---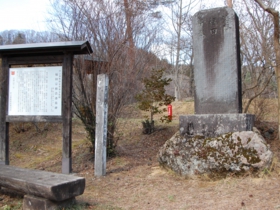 The Commemorative Plaque of Sotei Fukuda
Sotei Fukuda was a doctor in the Edo period. He was born in the 3rd year of Kansai (1791). He learned traditional medicine from Toutei Ninomiya and Dutch medicine from Choei Takano. He set up a hospital in Agatsuma-Gun, in his native land of Gunma. He and Choei translated a book on surgical techniques named "Kesshi Gekasho" which was written in the original Dutch by Guessel. Fukuda sheltered Choei when the latter escaped from jail. Fukuda died on November 28th in the 11th year of Tenpo (1841).
空室問い合わせ
旅館検索
まちなかリレーマラソン
忍者ウォーク
スパトレイル