A path of enrichment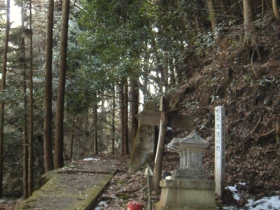 The walkway on Mt. Kansha
Time required: 30 minutes. There is beauty to behold during all four seasons. The azaleas are blooming here from May to June. The small house in the middle of the path is a particularly beautiful spot. You can walk as much or as little as you like because the path is near the middle of Sawatari town. The east trailhead is Sawatari Shrine. The south trailhead is at the top of the stairs that are nearby Kamedaya. The west trailhead is at the top of the stairs near Kanetoku. There are large oak trees and sanjo. If you start hiking from Kanbura, you can reach the heights of Mt. Kansha.

---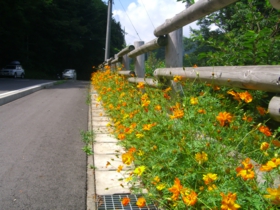 Bypass tour
Time required: 20 minutes. At the entrance to Sawatari town, route 55 is divided into the old road and the bypass road. Those two roads converge at Bantsuri Bridge near Seseragi River Park. You can enjoy walking along these two roads in a circle. It is a popular walking course for locals as well. Most Sawatari walking paths branch off this road, so it is a convenient point of departure for various adventures.

---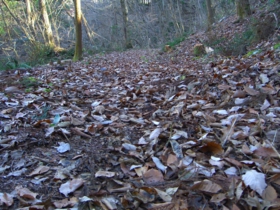 Kajika Path
On the west side of town, there is a sign reading Sansuiso. Head south along the narrow path. You will cross a bridge near the treatment plant, and finally you will see the path on the left. It is not possible to get there by way of the bypass or via Seseragi Park. Walking this path with the river murmuring beside you is quite enjoyable.

---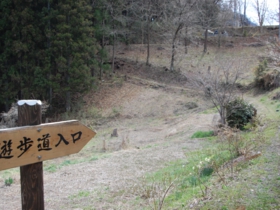 Hidarikubo Path
The southern entrance to this path is near some residences that are bit above Joshuken. The northern entrance is on a steep road just west of the store called Komeya. Wandering through the Japanese cedar, one feels a bit adventurous. The high point of this path is near the cell tower.

---
Around Miharashi park
Go 20 meters down the road that separates the fire station and Miyataya Inn and you will find Miharashi Park. There is the tombstone of Fukuda Sotei and a rest stop. It's a fine, open place where you can overlook the onsen district. You can watch the top of the blossoming cherry trees from there when in season. We also recommend trying some shidaremomo (weeping peaches).

空室問い合わせ
旅館検索
まちなかリレーマラソン
忍者ウォーク
スパトレイル