Established in the third year of the Showa period (1928). This long-standing inn situated next to the source is popular with visitors who want a real onsen.
Experts have praised this inn saying "It's water is rich and alive." This inn boasts a cedar bath.
You can use the free-flowing bath 24/7. The shower uses onsen water as well. You can even drink this pure onsen water. You can reserve a small bath for no charge.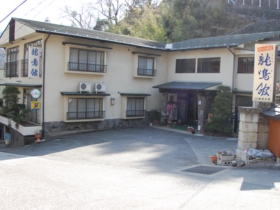 There is a sitting stone, on which Yoritomo Minamoto is rumored to have sat when he bathed here.





Information
---
Lodging charges start at 9000 yen (one night, two meals, tax not included)
Check in from 3PM, check out by 10AM.
Onsen, large bath, ladies bath, reservable bath all available.


Phone 0279(66)2221 FAX0279(66)2222
E-mail sawatari.ryumeikan@true.ocn.jp
Web sight http://ryumeikan.sakura.ne.jp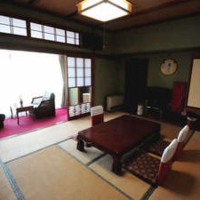 空室問い合わせ
旅館検索
まちなかリレーマラソン
忍者ウォーク
スパトレイル