Family-run, natural, cozy, and quaint inn
Right in front of the rehabilitation hospital entrance bus stop
An old-fashioned hearth awaits travelers behind the wooden auto-door. This is a place for guests to relax. Local foods such as vegetables, miso, konnyaku (devil's tongue jelly), wild vegetables, river fish, and more are used in this inn's fare. You can choose from lodging-only, breakfast and lodging, or the full dinner, breakfast and lodging packages.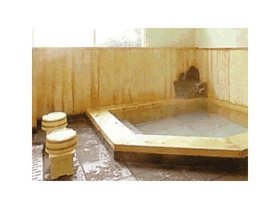 There are cedar baths and stone baths. You can reserve the bath on weekdays (some exceptions apply). They issue a ticket so their guests can use the Sawatari's public bath for free.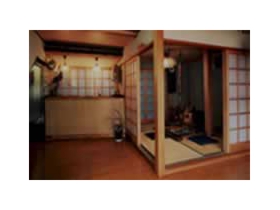 Due to the popularity of their previous "Good to see you" plan commenting the inn's appearance on Asahi TV, they have extended it for a limited time and have renamed it the "Go Go" plan.
Also, they have plans specially made for long-term lodgers, for business use, and for those connected with the rehabilitation hospital. This inn is often used by typical tourists, and by those traveling alone.

★A soliloquy from our middle-aged young innkeeper who loves golf and drinking…
"My golf lessons are popular. I can drink beer or shochu, but sake is my favorite. How about we spend the day golfing and the night drinking?"
Families, friends, couples, lonely travelers; choose this quaint inn for your patronage.






Information
---
This inn's website, which is made by the innkeeper, has a lot of information about sightseeing and discounts. There is a plan available only to those who have seen the website, so be sure to check it out.

Lodging rates (two-person rooms) 6500 to 8000 yen, (one-person room) 7000 to 8500
(Weekends add 1000 yen, and special holidays add 2000 yen)

Guests are welcome to use Nakanojo "furusato" gift certificates. Golf course reservations can be arranged.

Check in from 3PM and check out by 10AM

Phone 0279(66)2227
Web sight http://www.mikiya-inn.com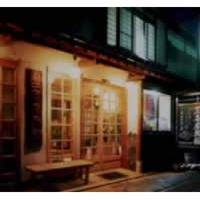 空室問い合わせ
旅館検索
まちなかリレーマラソン
忍者ウォーク
スパトレイル